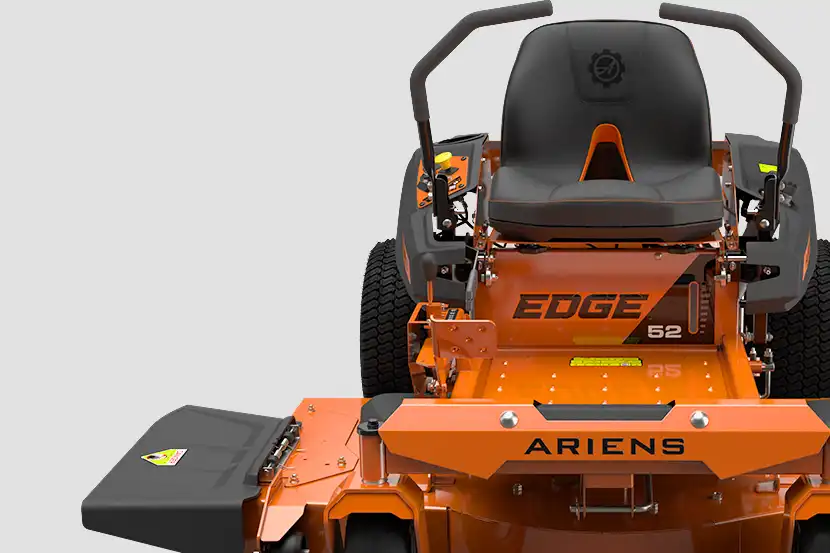 COMPACT DESIGN
The perfect riding mower for small to medium yards. Plus, it's easy to maneuver around obstacles.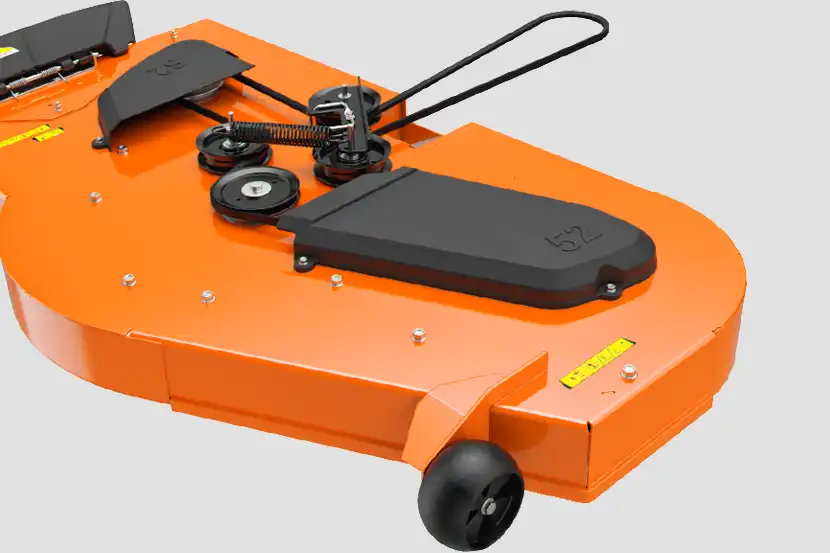 MOWER DECK
The 34-inch stamped deck is sized to fit through standard gates and strong enough to handle medium-sized lawns with ease. The durable 42 and 52-inch, 11-gauge fabricated decks were inspired by commercial deck designs.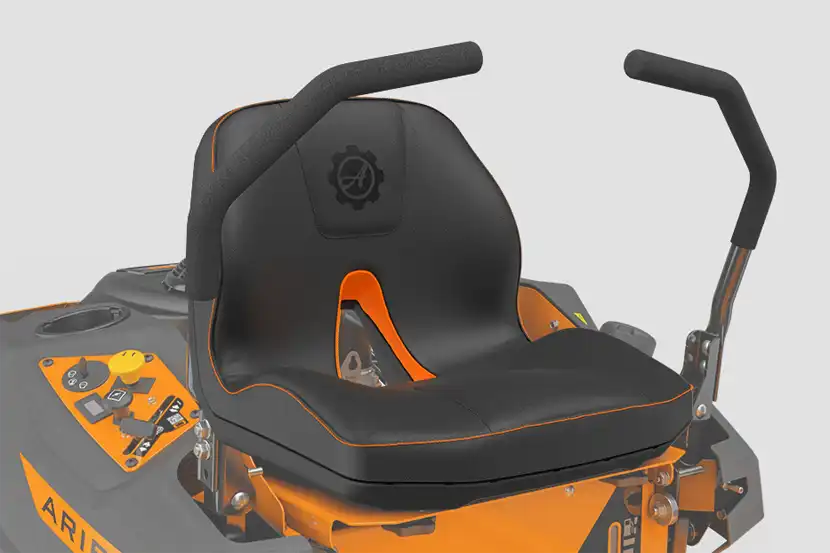 COMFORTABLE SEAT
A 16" high back seat was designed with natural airflow to enhance operator comfort.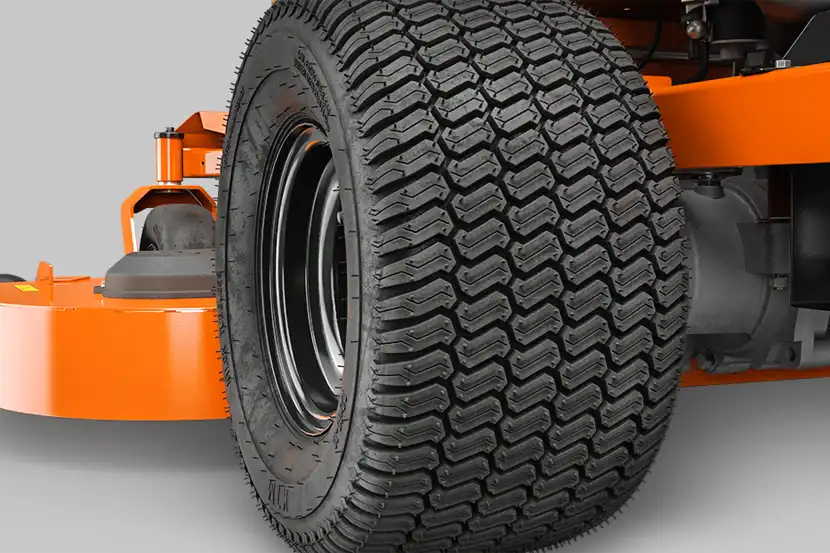 WIDE REAR TIRES
Each EDGE model offers a different wide width to deliver a smooth ride and superior traction and are paired with black wheels for an aggressive look.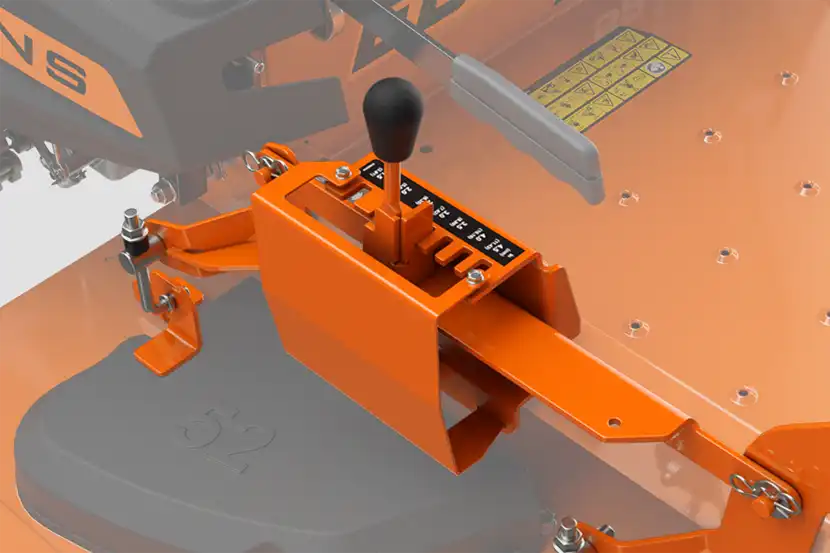 7-POSITION HEIGHT OF CUT
A foot operated deck lift system makes cutting height adjustments a breeze. Hand lever can adjust the deck in 1/2" increments.