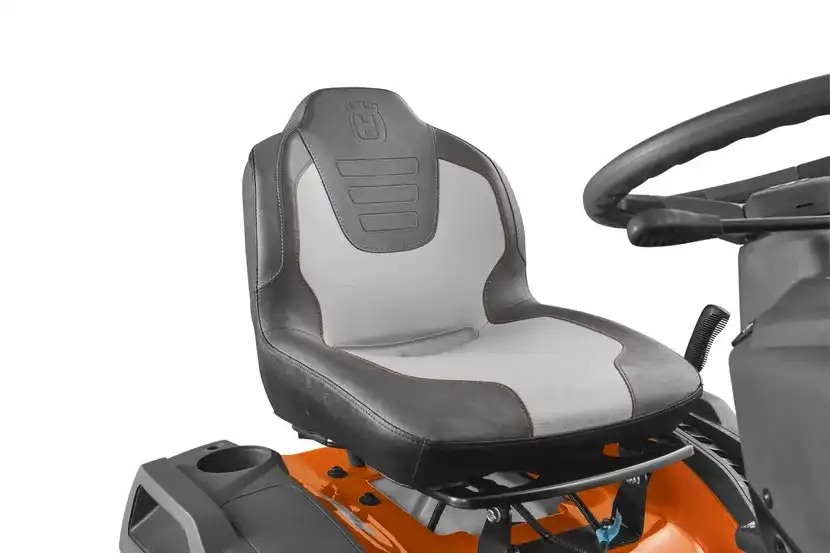 Most Comfortable Seat in Class
Made with premium vinyl, a stitched design and extra thick cushions for superb ride quality.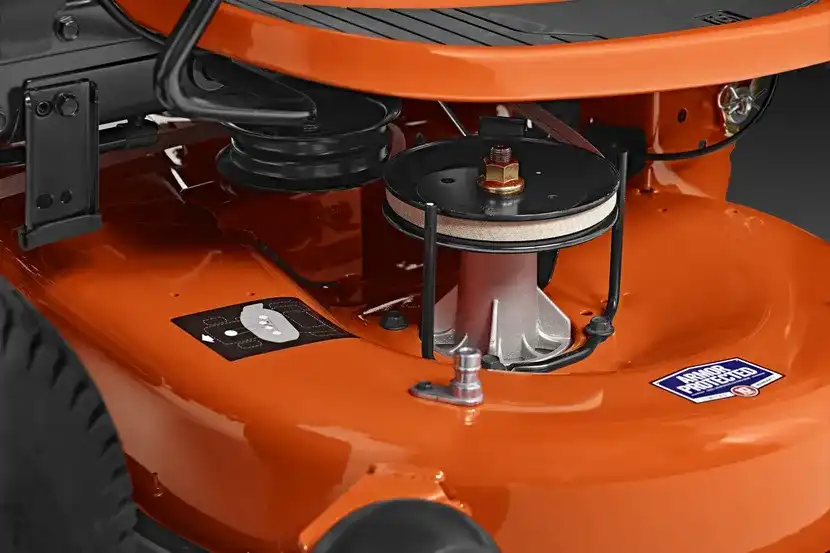 Air Induction Mowing Technology
Air Induction™ mowing technology lifts grass up straight for a higher-quality cut. Reinforced Steel Deck
48 in. cutting deck is reinforced with heavy flat-stock steel for added strength and durability.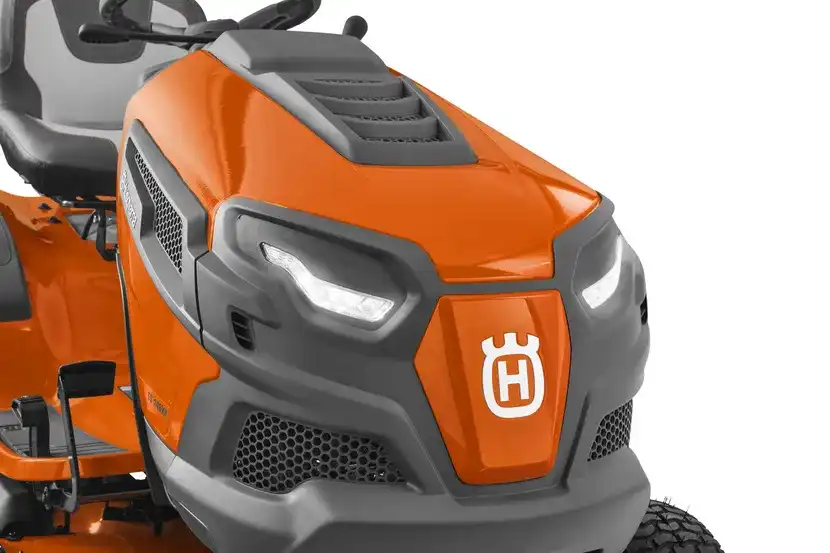 Solid Steel Hood
Provides extra durability and reduced paint fade compared to plastic.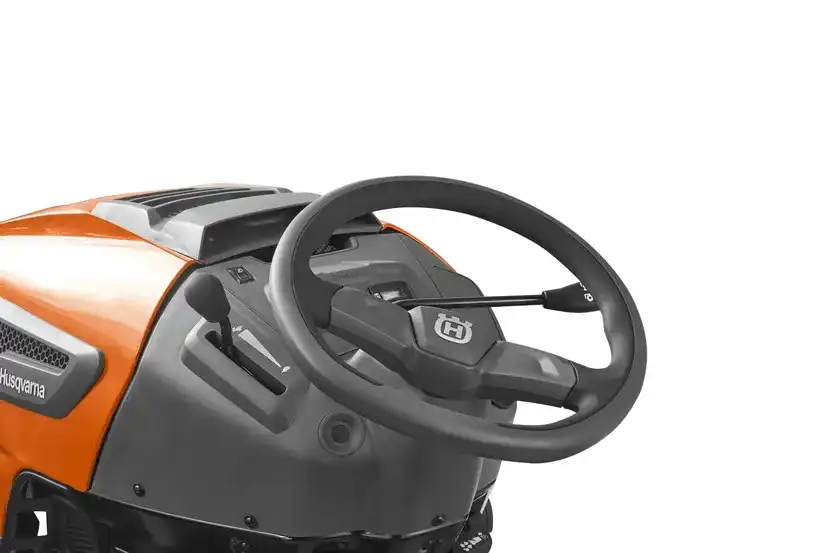 Easy, Comfortable Steering
Oversized and soft-touch steering wheel delivers a comfortable driving experience.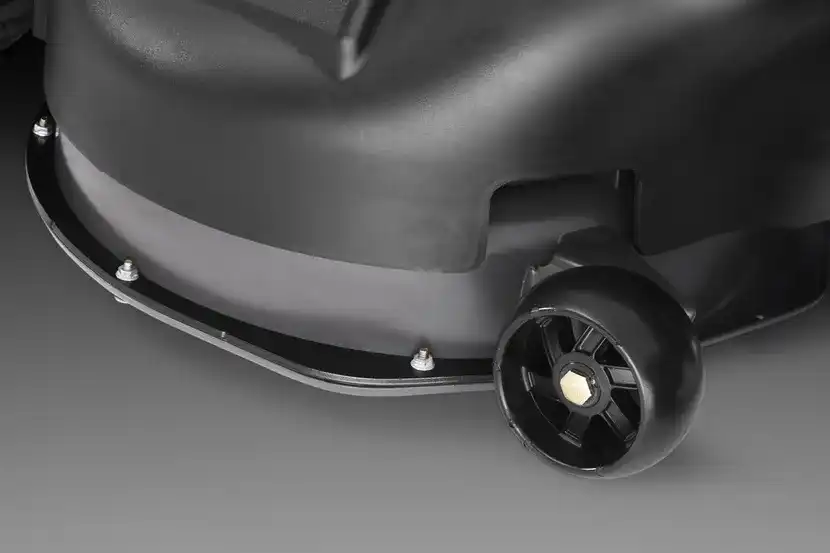 Anti-Scalp Wheels
Reduces the risk of scalping uneven lawns.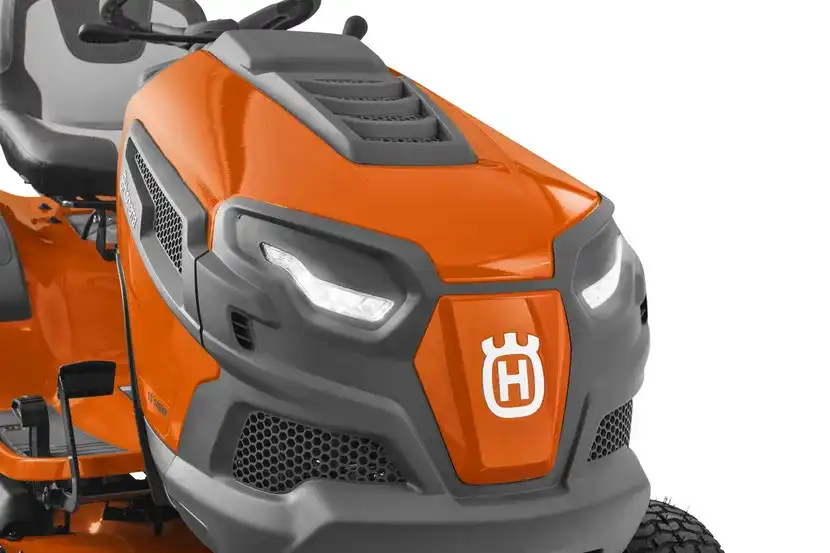 LED Headlights
Illuminates a 50% larger area than traditional incandescent lights.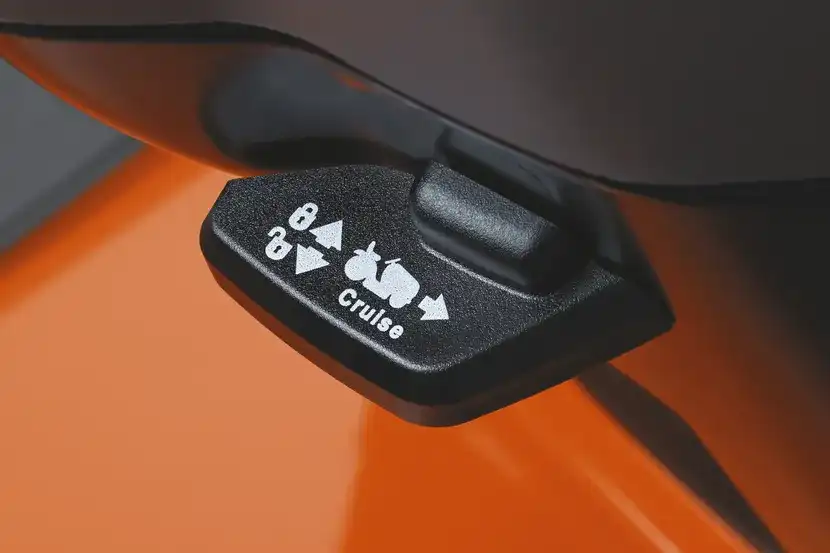 Cruise Control
Maintain consistent speed, even in rough terrain.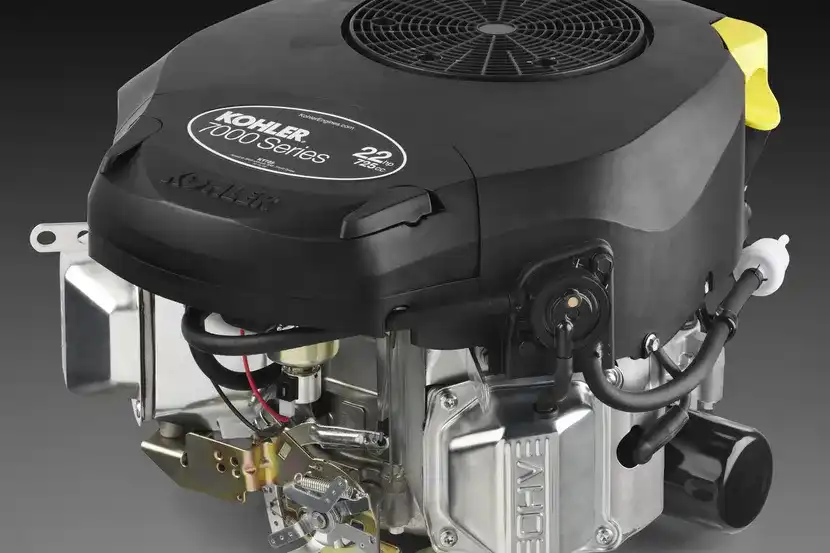 Premium Kohler Engine
Features commercial-grade construction and components for long life and dependable performance.